Via The Patchwork Monkey on Facebook.
All kinds of designs and retro materials to pick from, hit the website for a simple toddler dress tutorial.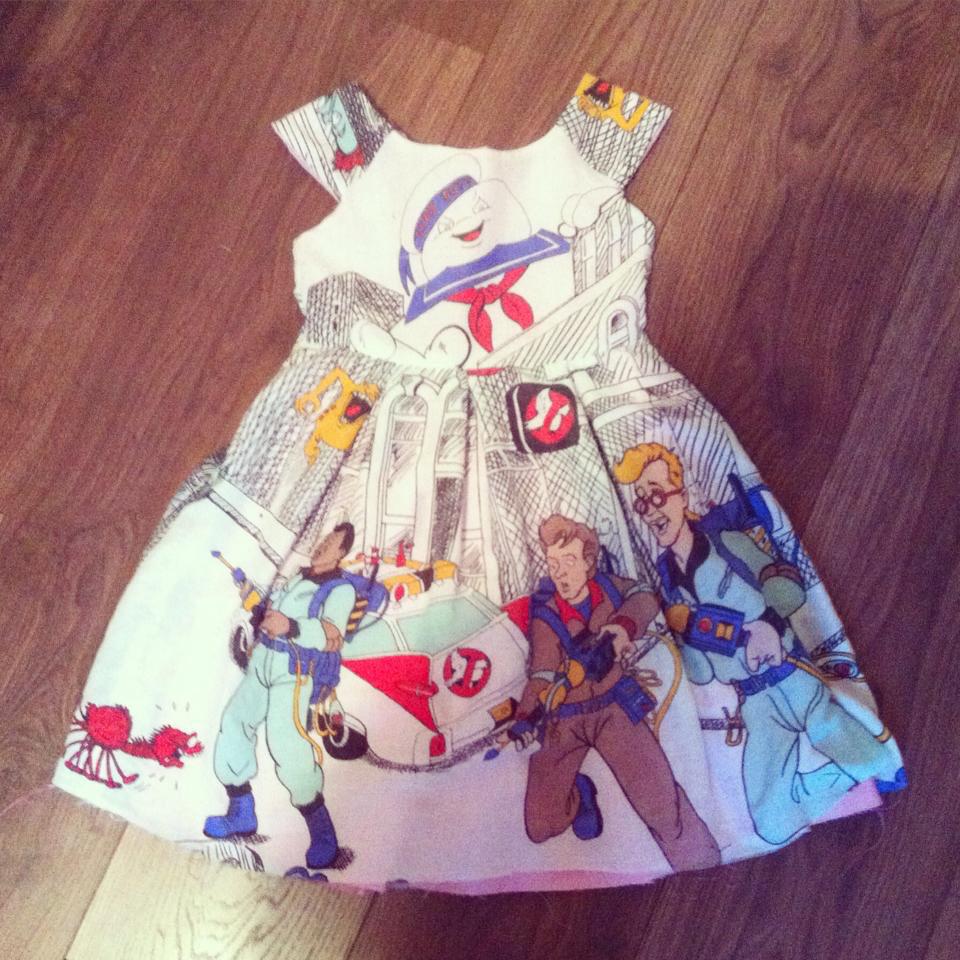 Adventure Time Guitar by Renate Pommerening. Construction and decoration guide via the link.
Feeling a bit agressive? Need to let your inner Klingon free? Then this is just the scarf for you.
With the silk and merino content and the holes formed by the grips, it flows gently around any Klingon or Terran neck. The pattern is available to download, at a very reasonable cost, from Kimberly Gintar's Ravelry Store.