Rob Wixey at the world premier of StarTrek: Into the Darkness in his impressive soapbox Starship.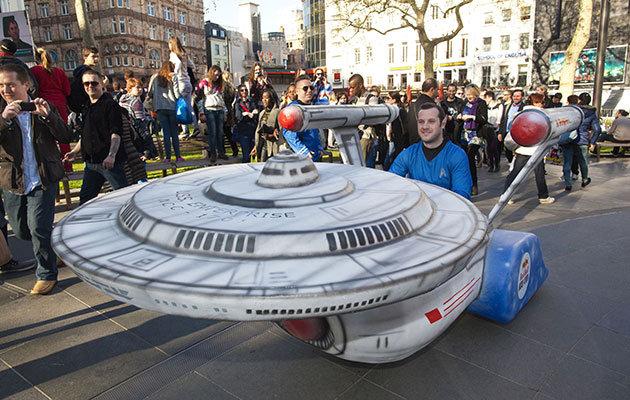 Avid Trek fan Rob Wixey cycled to the red carpet event in the two metre wide and three metre long soapbox racer which took him and three friends two months to build.
He entered the craft into the Red Bull Soapbox race at Alexandra Palace. The organisers were so impressed with the racer that they gave him tickets to the premiere.

Mr Wixey said: "Only yesterday I entered into a sci-fi short film contest judged by Benedict Cumberbatch and now I will be watching the Star Trek premiere with him – the whole experience is overwhelming."
"People's reactions to the Starship today have been brilliant – they loved it.
The USS Enterprise racer is made from fibreglass and a steel framework that  is welded to half a bike with inverted handlebars for ease of steering.