Bee's Bizarre Bazaar offer Steampunk and Alternative handcrafted items and can be found on Etsy and Facebook.
They carry a brilliant range of pimped out Nerf Guns ranging from pistols to shotguns and crossbows.
"All of our guns are finished to the highest degree and with the durability and lasting finish you would expect.Fully etch primed and then hand painted in quality metallic paint then finished and lacquered.
Full genuine leather grips." Any self respecting explorer, airship captain, zombie hunter or cosplay artist would do well to invests in such a worthy looking side-arm.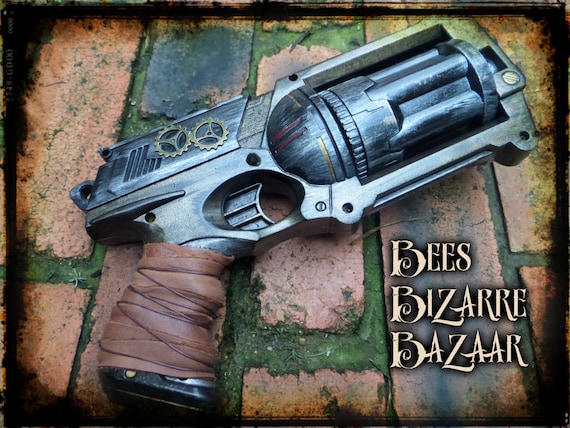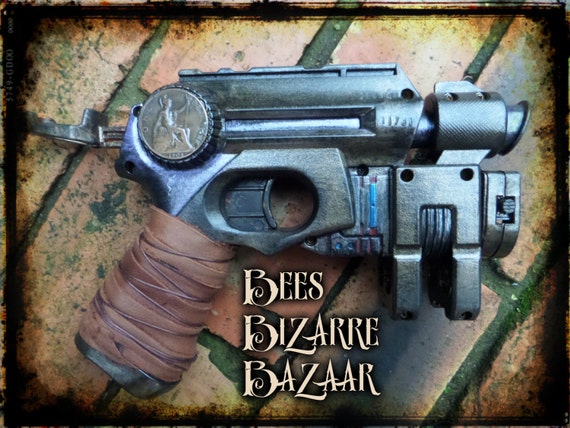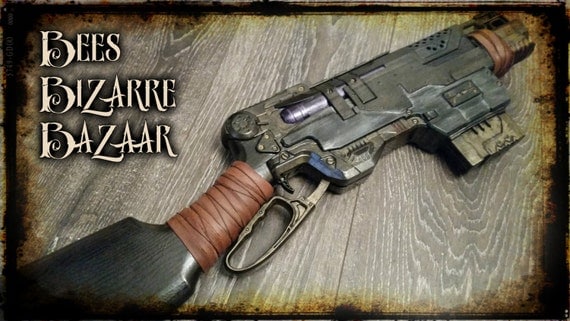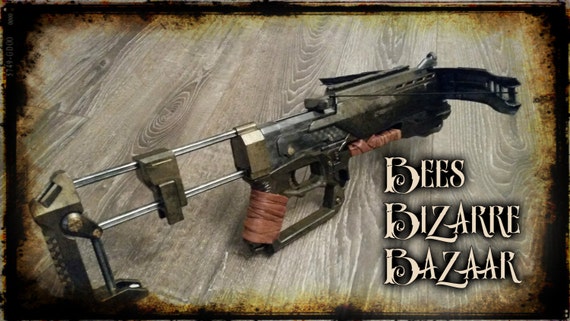 And finally, for ultimate stopping power – The BFG (HAVOK)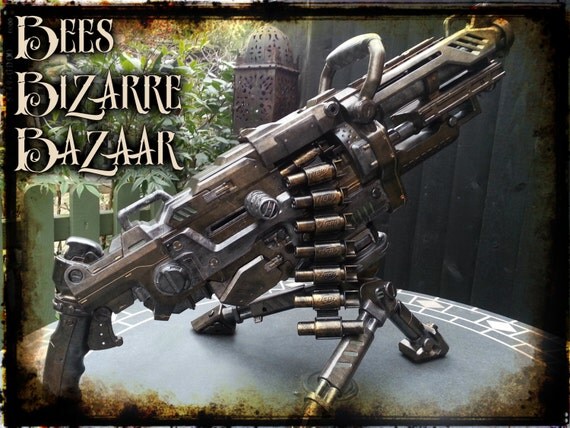 Check out Killer Kitsch on YouTube, Facebook, Google+, Twitter, tsū, Tumblr, Flickr, Instagram