"We need more time, Captain!" – Montgomery Scott
Etsy seller YOUgNeek (pronounced "unique") produces beautiful glass and brushed metal clocks with Star Trek and Star Wars themes. Each clock boasts 12/13 vintage classic Action Fleet Micro Machine's hand finished in a black and silver pewter-like colour.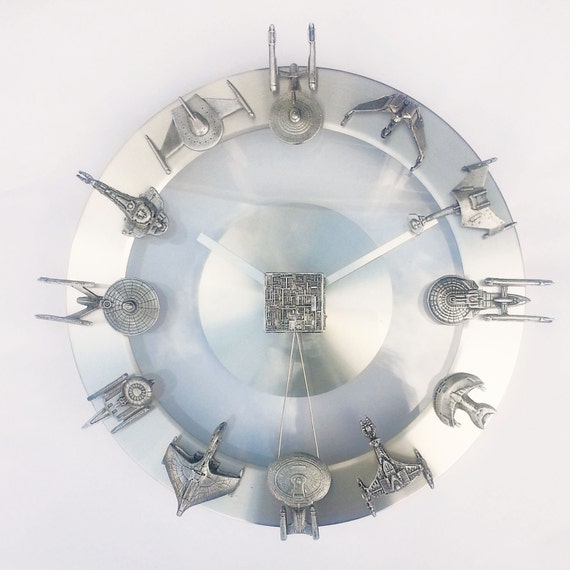 Star Wars designs vary but are made to order and contain a good mix of ships and vehicles.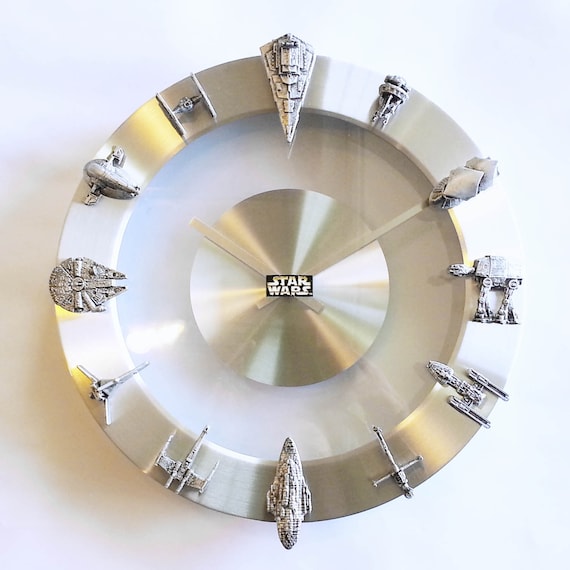 There is also a deluxe Star Trek Deep Space Nine clock that comes complete with a hand painted station and a Star Trek Voyager vs The Borg and Species 8472.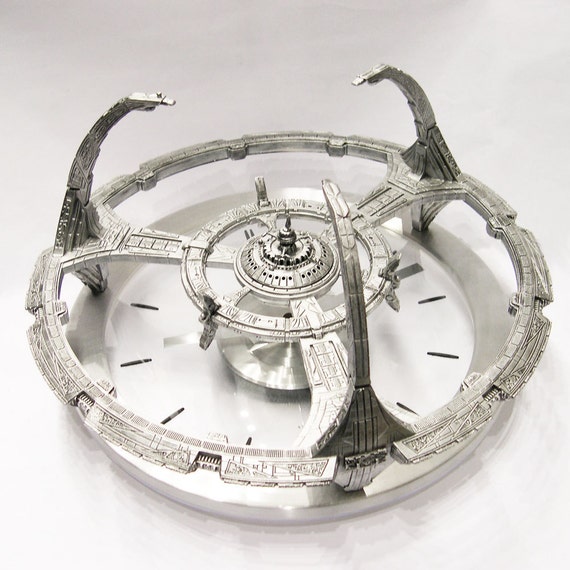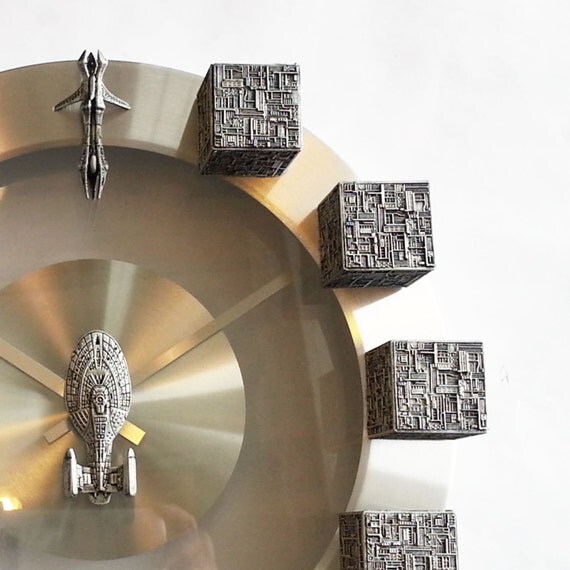 Check out Killer Kitsch on YouTube, Facebook, Google+, Twitter, tsū, Tumblr, Flickr, Instagram